Oil painting class in New Aquitaine
Oil painting class in Lot & Garonne (47)

14-15-16th of July 2023
Imminent departure

to the country of "Pruneau"
The pretty town of Villeneuve sur lot, country of origin of the famous "pruneau", is ideally located in the very heart of Lot et Garonne. A XIIIth century Gascon bastide, cradle of beautiful Medieval villages built with traditional stones and half-timberings, surrounded with large fields of sunflowers and poppies, where sun and warmth unit at the daily rythm of cicadas.

All levels
Find out the

program
According to your level, you will learn or improve your  painting technique in "alla prima" and get the necessary tools to advance easily and at your rythm...
We will work indoors and paint fruits or flowers of the season, discover the mixture of the colours, and the magic rudiments to express lights and shadows...

Friday the 14th oj july 2023 at 9.30 Am (don't forget your lunch picnic)
From friday to sunday, indoors painting.

From 9h30-12h30 Am -13h30-15h30 Pm


SUNDAY the 16th of July 2023
You'll be my guest for a small tea time before we say goodbye…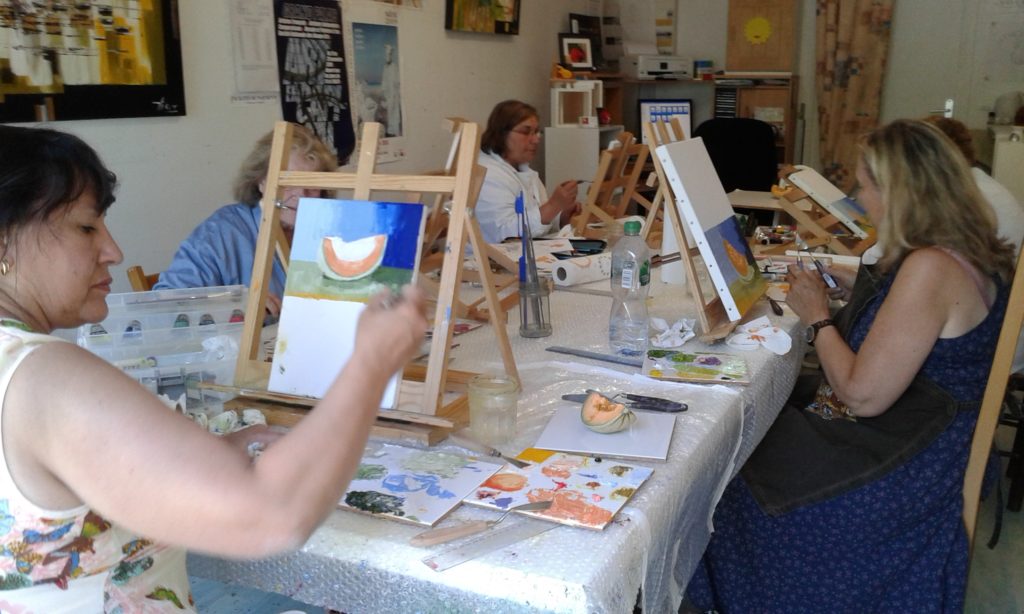 We paint while the subject is still not dry, and that helps colours to mix together freely, make effects for sweet and light touches, and give the feeling that your painting is "alive"….
*Alla prima : literally speaking means  "alive", that is to say, rather like the impressionist masters who tried to paint a feeling of life in every subjects, "Alla prima" is that  technique in the "prima" trying to get the colours right, and the living of a moment…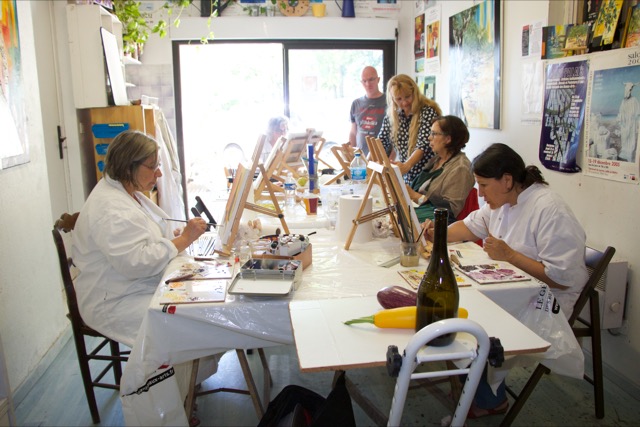 Discover the medium, give it a dynamic energy to  produce lights and shadows, and explore constrasts for a unique shining light of your subject…
Learn how to make a balanced framework,  a fair and easy  sketch, are the first steps of a good painting…
As many parameters to be taken into acount to do a nice and living painting, with personalty and harmony…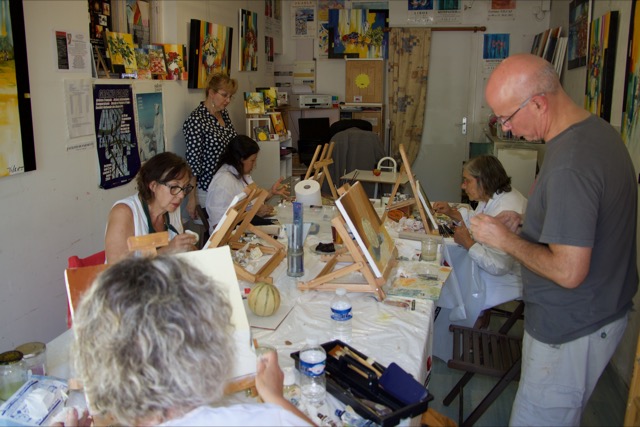 You will learn how to catch the beauty of a bouquet, a basket of fruits, or any other subject of the season, and learn how to give it its volumes, its shape and all its natural beauty,  but personnaly felt and  personally interpreted…That is what we'll try to learn during this painting class in a friendly ambiance, at your rythm and in mutual respect…
Options for

accomodation
Free accomodation according to your budget and your desire, nevetherless, two good adresses  to help you find the good place...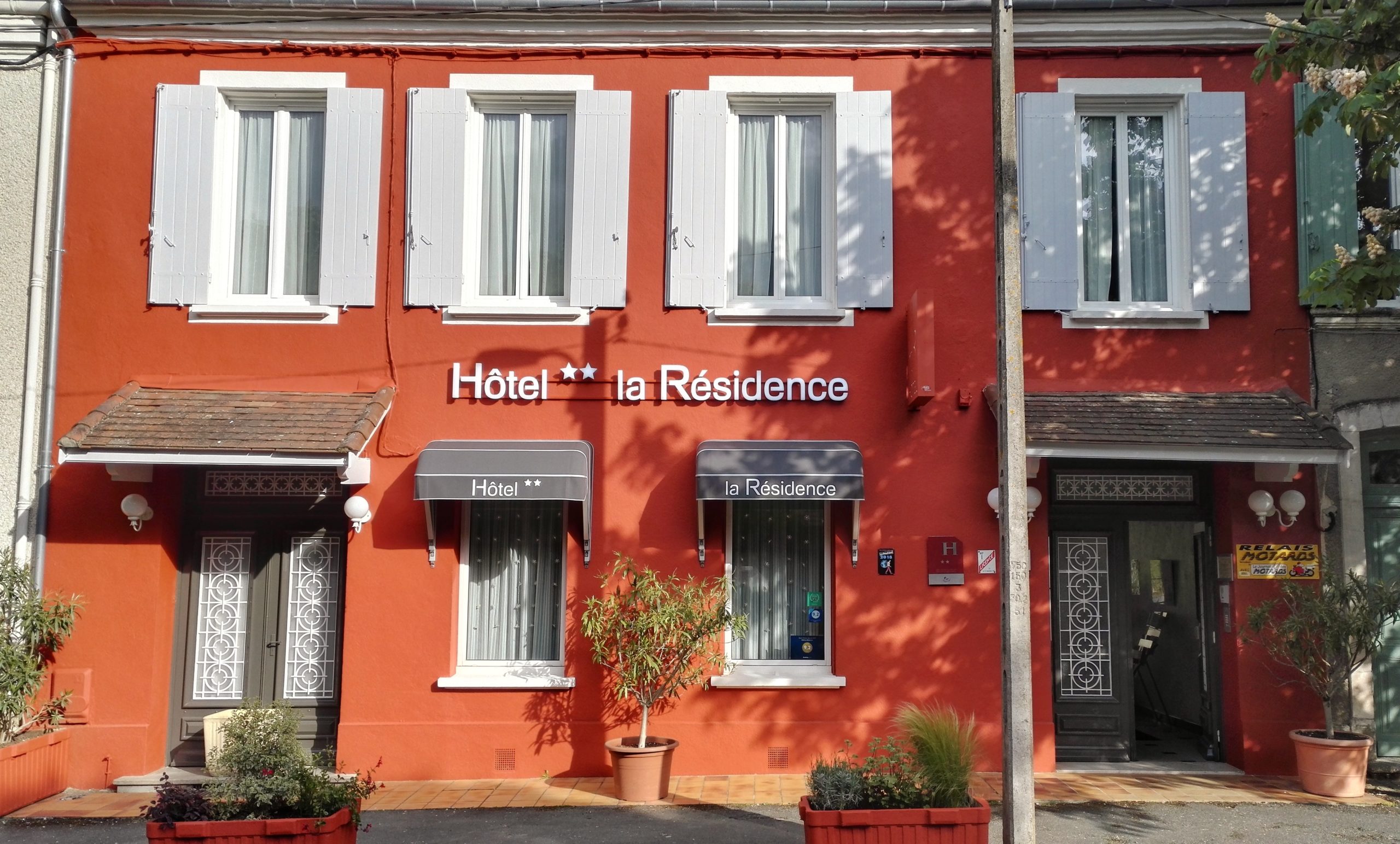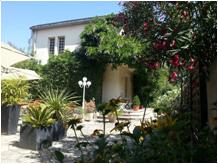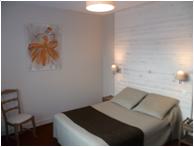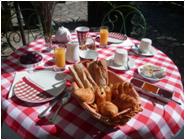 Recommanded lodging « Guide Michelin et Guide du routard »
Hotel

« La Résidence** »
A very warm welcome to 2 stars Hotel La Residence, a place of calm and relaxation, whether on a family holidays, romantic getaway or business trip.
Surrounded by sunny gardens, the hotel is ideally placed to provide a pleasant and relaxing stay in traditional settings, with all modern conveniences.
Try our hearty continental breakfast, with a large choice of pastries and freshly baked breads, hot and cold drinks (coffee, teas, hot chocolate, 100% pure orange juice), served in the breakfast room, patio, or in the comfort of your own room (with no extra charge).
Ideally situated on the left bank of the river Lot, we are only a 10 min walk away from the historical town center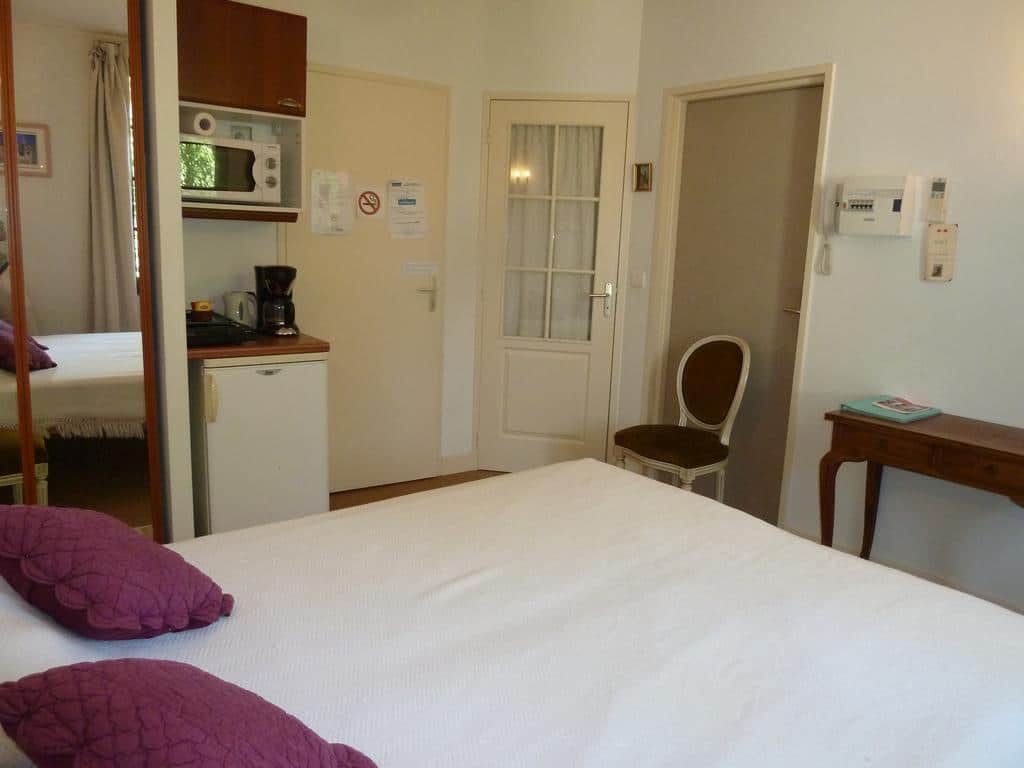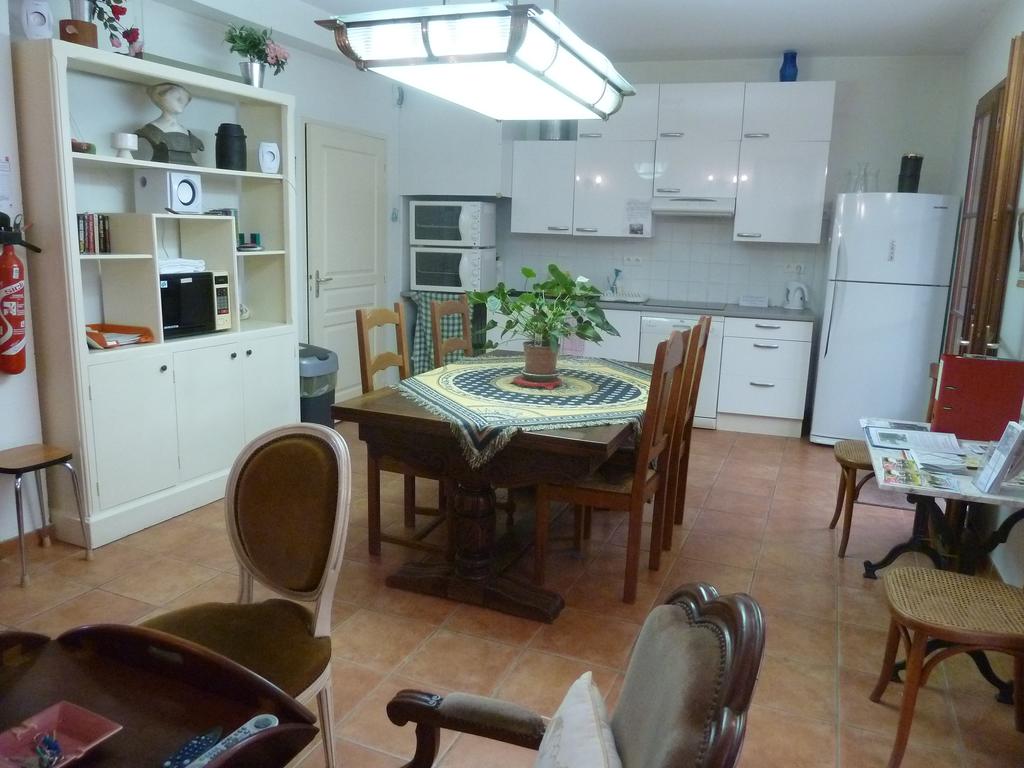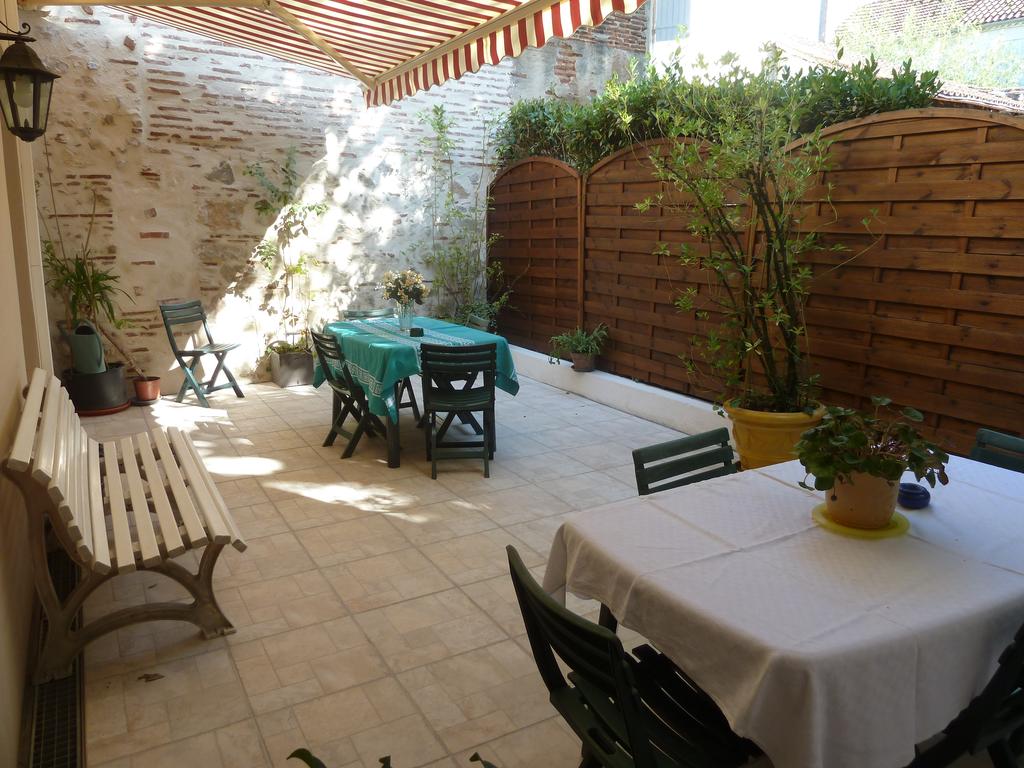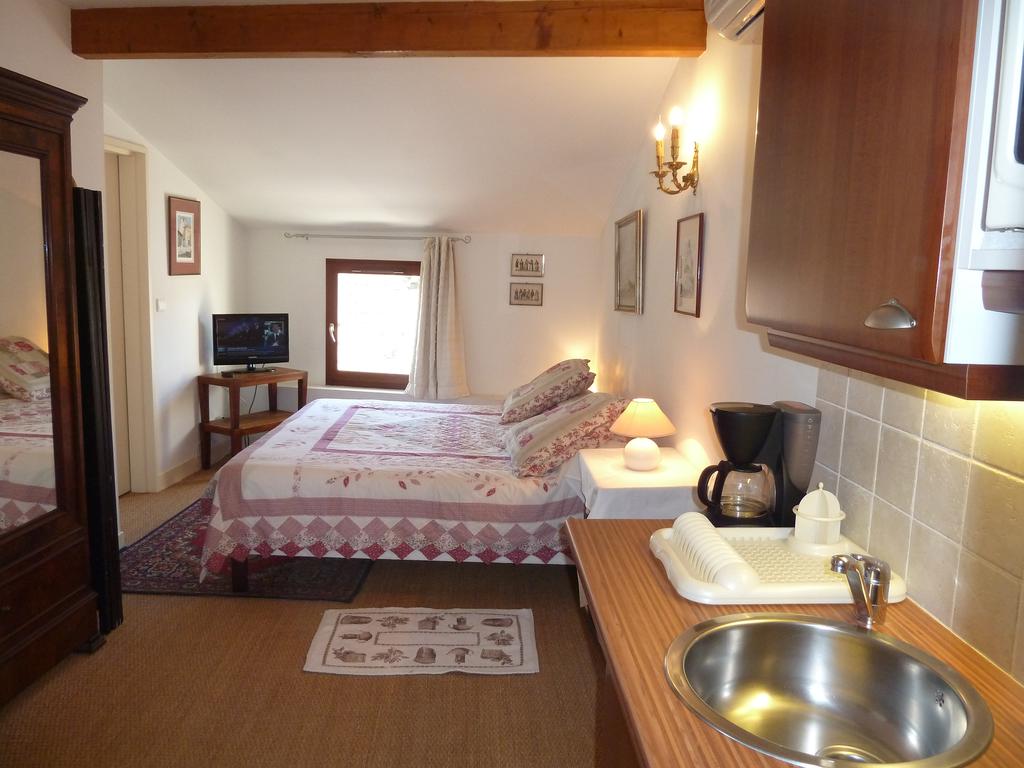 Guest-house

La maison de velours
The guest-house "La Maison de velours", is ideally located at some walks away from the very city center. They will welcome you and propose you their charming rooms (some of them with small kitchen convenience for your small cooking picnics). A comon kitchen with sink, microwave and refrigerator is at your disposal as well for your total independance during your stay...

Prices and

inscription
In case of cancel less than one month before the class, the balance will not be returned, except in case of medical desease (on medical certificate)

Oil painting class 330.00 Euros
Covid19 :

repayment conditions
In this particular sanitary situation, all payments would be returned in totality, without delay, if the class was to be cancelled by legal act (travells closed, closure of hotels, confinement...).
For the people with French banck account :

 1 French cheque of deposit of  50% of the total amount of the painting class to « L'atelier de peinture Vilcaz » Immediate bank cashinge
1 cheque of the balance of  50% to « L'atelier de peinture Vilcaz » bank cashing by the end of the class

ATELIER VILCAZ
18 Bis Chemin de massanès
47300 VILLENEUVE SUR LOT
Tel : 33 (0)5 53 41 49 69 ou 33(0)6 75 97 69 52
Before the D-day
Of our

oil painting class