Art'niversaire
25 years of

career
A great Thank you
In this very special year, I had in heart to celebrate this event as it should be, to make of it a firework of exhibitions, animations and surprises... and the occasion to say THANK YOU. Thank you to all of you who have trusted me and who have accompanied, followed and supported me during all these 25 years.
The exhibitions of the

moment
Discover the current News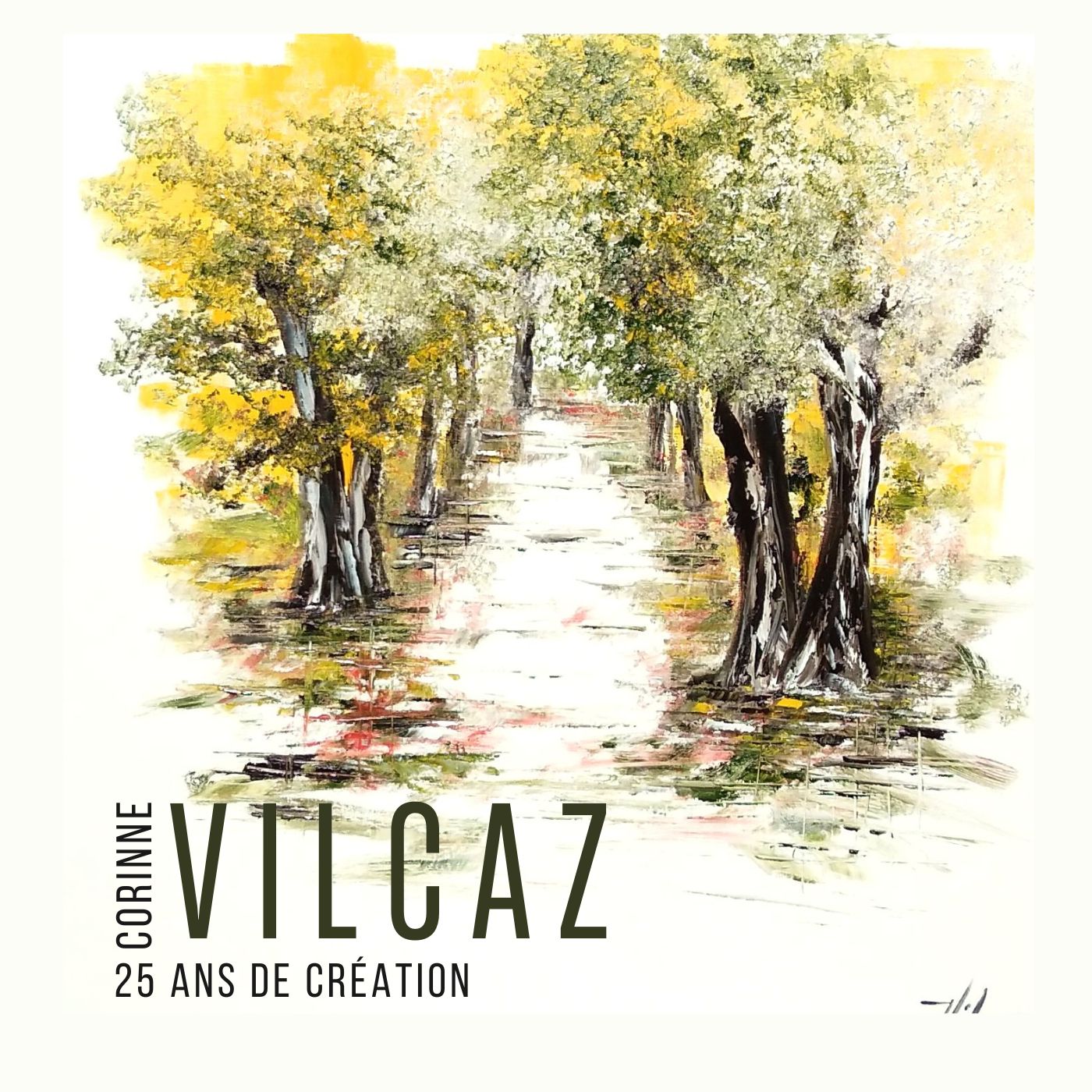 Art'niversaire Vilcaz Art'niversary 25years of career Many THANKS In this very special year, I had in heart to celebrate this
Nothing can replace the real contact with the work of art…this unexpected moment when the magic happens…
Its colors, its volumes, the universe in which it brings us…it is unique…and it is what makes us suddenly "in love" with this work which will never really leave our mind so much it has enveloped us…
QUOTATION AKOUN · ARTPRICE · i-CAC
The permanent

exhibitions
In Art galleries
Art galleries know better than anyone else how to talk about the work of the artists they represent... it is their job, their know-how.
They are a guarantee of seriousness, but also and above all they know how to talk about the artist without a filter, and to answer all questions about the art world, the value of quotation, the international market etc... because if in addition to the artist's favorite, the chosen artist is quoted, the investment will be doubly successful...
The occasional

exhibitions
Solo exhibtions, Art shows...
These are the moments when we will find the work and the artist...
Not so simple for the artist to leave his studio, to pass to this other stage, more external...
It is above all for me the occasion of meetings and exchanges, where my work after long months, even years, will be updated, naked, and where the artist as his work will be confronted with the outside view...
Where find my

paintings ?
Different types of exhibitions
It is the moment for the work to meet its public...after months of preparation in the workshop, it takes flight...it does not belong to me any more...It is the public which seizes it and returns to him its glance...
ART'

BORESSENCE
1st scenographic installation of figurative art in France
The city of Boé (47) gave me the honor to give me "carte blanche" for a personalized exhibition, that I wanted to present in the form of an installation, like a dive into my world of Ordinary Art, in which the living has its place in all its essence, hence the title Art'boressence with two "S".
I have created the 1st scenographic installation of figurative art in France…