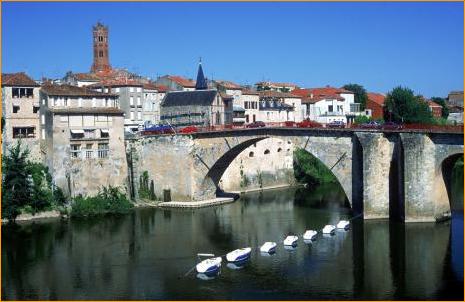 Lot et Garonne (47)
JULY RETREAT : From 13th to 16th of July 2020

AUGUST RETREAT : From 17th to 20th or AUGUST 2020
The painting studio is located at the very close city-center limit area :
From city-center : 5 mn in car. 25 mn on feet. Very close Bus stop.
Possible bike renting at the city-center transport Station.
The pretty town of Villeneuve sur lot, is ideally located in the very heart of Lot et Garonne, cradle of beautiful Medieval villages built with traditional stones and half-timberings, surrounded with large fields of sunflowers and poppies, where sun and warmth unit at the daily rythm of cicadas.
ARRIVALS :  Monday 9.30 Am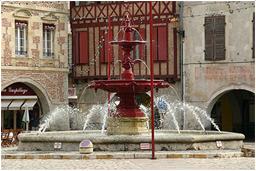 First meeting will involve technical explanations about the course itself, and the first notions of composition of forming ideas for your subject work.
THE COURSE : Time table :
Monday-Tuesday-Wednesday : studio painting
Thursday : Outside doors painting
TIME
From 09.30-12.30am- 1.30-3.30pm
WEDNESDAY : Free time up to 2.30 pm
(Take your picnic for lunch altogether at painting place)
Last day : 4.00 pm : Little teatime to drink byebye together and quit in pretty nice way…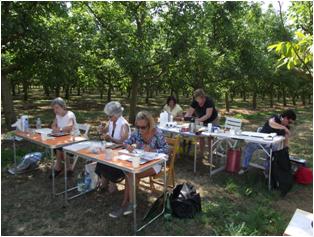 (The option for stopping during the day course at 15.30 pm is first to avoid the heat, and second, to allow you to visit the local sites, or relax by the swimming-pool)
COURSE DESCRIPTION : Fluent English spoken
The Course is for all levels, and in small groups to enable individuals to feel at ease, share and gain the most from the course.
Discovery of the water, how to let it fuse, how to "manage" it, with a real wet on wet approach.
Learn how to mix the colours, learn how to know one's pallet and learn how to use it to obtain depth and transparent shades and tones.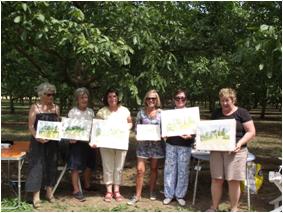 How to obtain fluid watercolours, light but dynamic, how to compose form and depth, contrasts, and an equilibrate composition with a good balanced drawing. There are many facets to achieve a beautiful water-painting.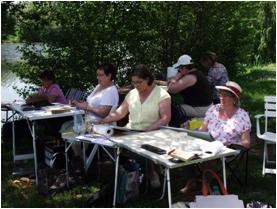 The course, will enable you to learn how to paint various subjects, as well in the Studio: flowers, fruits, (apricots, peaches,.) as outside : beautiful villages, views and landscapes.
How to capture the beautiful landscapes, how to transmit one's painting and all its light, almost its fragrance! This will be our approach during the course, which aims to be relaxed, pleasant and friendly, where each person can work at one's own rhythm, its own level and in the respect of each individual.
Prices :
290 euros (the retreat). Supplies not included