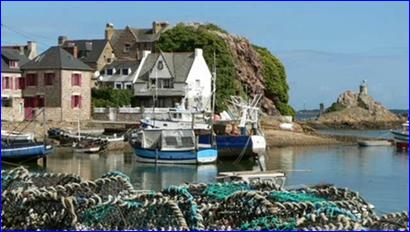 GULF
of MORBIHAN
NO OIL ON CANVAS RETREAT FOR 2021

In the very heart of the famous Gulf of Morbihan, just a few miles away from ÎLE AUX MOINES, VANNES, ROCHEFORT EN TERRE…we will squetch then paint the Beauty of that extraordinary spot.
ARRIVALS : Sunday the 21st at 6.00 Pm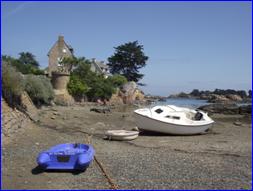 First meeting will involve technical explanations about the course itself, and the first notions of composition of forming ideas for your subject work.



DURING THE RETREAT :
From Monday to Thursday : outside painting
(Except in case of bad weather : inside doors painting)
WEDNESDAY : Free time up to 2.30 pm

TIME
From 9.30-12.30am – 01.30-3.30 Pm
(Time can be different on bad weather…)

THE COURSE : All levels are accepted

Learn how to observe and interpreate a subject in order to paint it, not the way we see it, but the way we feel it..
Learn the basic oil on painting techniques, how liquify, how get heavier matiere, learn how to mix colors, create spaces and visual levels in perfect harmony.
Lear how to make a rapid drawing, know how to feel one's subject, learn how to choose the colours and forms for the background.
Understand how to create a contemporary visual structure, and learn how create it according to each one's feeling and level.
All levels are accepted. We will respect needs and rythms of each, in a symptathetic and familiar atmosphere.
THE PENSION :
The superb DOMAIN OF BOBEHEC will be our pension during our summer retreat, where we'll be welcome in that confortable, spacefull and quiet place, in various possibilities of rooms for every budget..



Full pension from the Sunday night mill to the friday morning breakfast.
Lisa and Manu will prepare us their natural food cooking, all coming from Biological products.
Peacefull place, in silence and respect of Nature where even most household products are homely made like soaps, and any usefull items.
At Domain of Bobehec we like you and you feel it !
The pension is for 5 nights, 5 breakfasts, 5 diners and 4 picnics.
You can be acompanied if you choose the single room, the second person will just have to pay for the mills.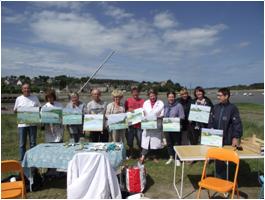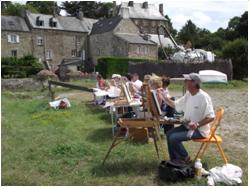 PRICES :
STAGE + FULL PENSION IN TRIPLE ROOM (Big bed) : 690 Euros
STAGE + FULL PENSION IN DOUBLE ROOM (Bed 1 person) :705 Euros
STAGE + FULL PENSION IN SINGLE ROOM (Shared Bathroom) :740 Euros
STAGE + FULL PENSION IN SINGLE ROOM (Private bathroom): 820 Euros
Inscription : Please fullfill the herebelow formular :

1 / one confirming e-mail will be sent to you after we verify the remaining free places and your inscription document to fullfill will  be sent to you by mail.
2/ Once we receveive your bulletin and your payments, your inscription is definitly confirmed and you receive your receipt, and the list of supplies.
(No foreign cheques. Paypal payments only).