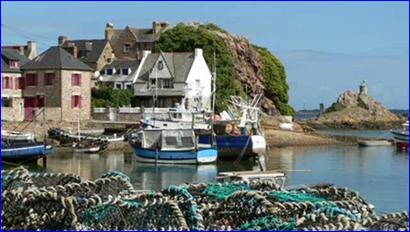 GULF of MORBIHAN
Bretagne Watercolor Retreat –
From 01st to 06th of August 2021
In the very heart of the famous Gulf of Morbihan, just a few miles away from ÎLE AUX MOINES, VANNES, ROCHEFORT EN TERRE…we will squetch then paint the Beauty of that extraordinary spot.
ARRIVALS : Sunday the 1st at 6.00 Pm
First meeting will involve technical explanations about the course itself, and the first notions of composition of forming ideas for your subject work.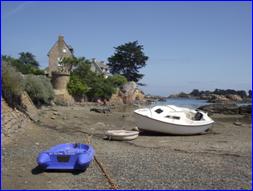 DURING THE RETREAT
From Monday to Thursday : outside painting
(Except in case of bad weather : inside doors painting)
WEDNESDAY : Free time up to 2.30 pm
TIME
From 9.30-12.30am – 01.30-3.30 Pm
(Time can be different on bad weather…)
DEPARTURES : Friday the 6th after breakfast
THE COURSE : Fluent English spoken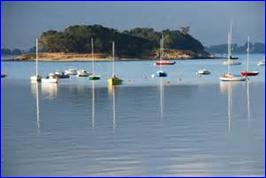 The Course is for all levels, and in small groups to enable individuals to feel at ease, share and gain the most from the course.
During the course you will discover water, how to let it fuse, how to "manage" it, with a real wet on wet approach.
Learn how to mix the colours, learn how to know one's pallet and learn how to use it to obtain depth and transparent shades and tones.
How to obtain fluid watercolours, light but dynamic, how to compose form and depth, contrasts, and an equilibrate composition with a good balanced drawing. There are many facets to achieve a beautiful water-painting.
Where sleeping ?
FULL PENSION The BED & BREAKFAST "Domaine de Bobehec", will wellcome you in a pleasant, confortable and spacefull place, where anybody will choose according to each one financial budjet to have triple, double or single room.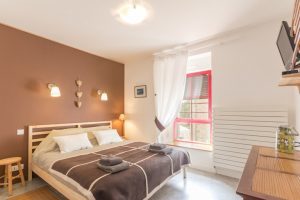 You will have a full pension pension from the arrival diner on sunday (day of arrival) to the thursday afternoon (end of the course). The full pension is for 5 nights, 5 diners, 5 breakfasts, 4 lunch and the small times of pause in between the course.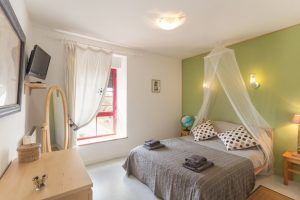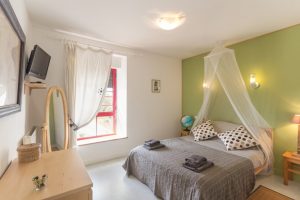 Any person to accompany is welcome and will only have to assume the price for the pension.

Prices :
SUMMER COURSE + FULL PENSION IN TRIPLE ROOM : (twin bed) 690 Euros
SUMMER COURSE + FULL PENSION IN DOUBLE ROOM : (single bed ) 705 Euros
SUMMER COURSE + FULL PENSION IN SINGLE ROOM : (shared bathroom ) 740 Euros
SUMMER COURSE + FULL PENSION IN SINGLE ROOM : (private bathroom ) 820 Euros
Inscription :
Please fullfill the herebelow formular :

1 / one confirming e-mail will be sent to you after we verify the remaining free places and your inscription document to fullfill will be sent to you by mail.
2/ Once we receveive your bulletin and your payments, your inscription is definitly confirmed and you receive your receipt, and the list of supplies. (No foreign cheques. Paypal payments only).
ATELIER VILCAZ
18 Bis Chemin de massanès
47300 VILLENEUVE SUR LOT
Tel : 05 53 41 49 69 or 06 75 97 69 52
In case of cancellation less than 30 days before the retreat date, half of the payment only would be sent back on justification of medical case.
Access
Latitude N : 47.41.35.8218
Longitude W : 2.31.31.206
Easy and fast access :

Plane : Nantes
Bus : L9 from Vannes to La Vraie Croix
TGV : Paris-Vannes or Questembert
Road : From Vannes : Take the N166 and leave at Tréffléan/ Questembert. Then Take the direction of Questembert on D775 to La Vraie Croix.